THE MCKENZIE INSTITUTE, USA
CASE STUDY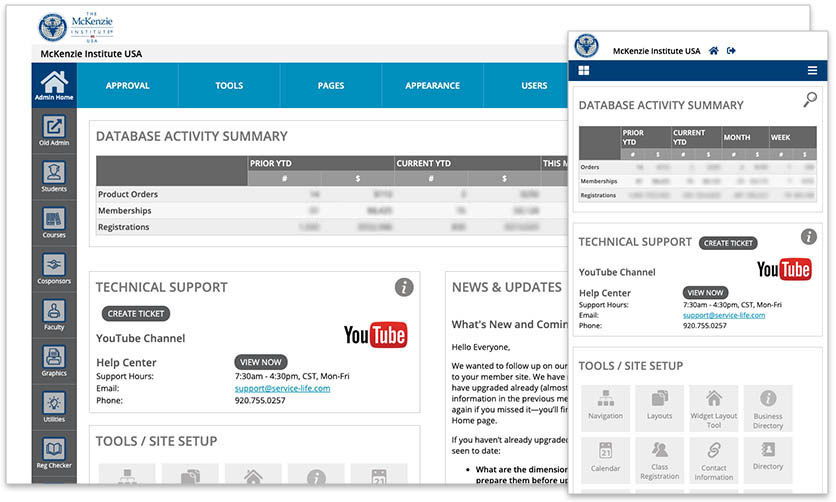 DATABASE HOSTING
The McKenzie Institute, USA needed to migrate their Access database to a web application to facilitate easier access for staff working remotely and in branch offices around the world. They were also looking for more stable performance and scalability than Access offers.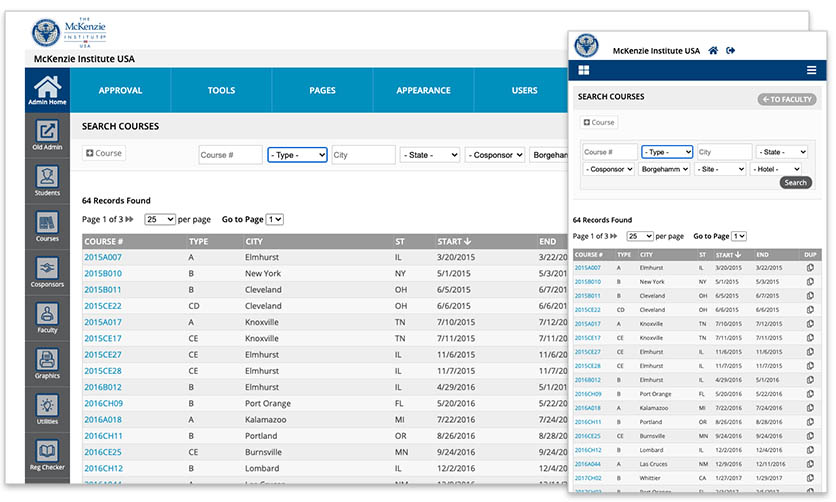 DATA MANAGEMENT
Database tables can be easily searched, filtered, sorted and exported. Custom reports are available throughout. The Student, Course, Registration and Membership data managed via their custom application drives the user-experience on their public website.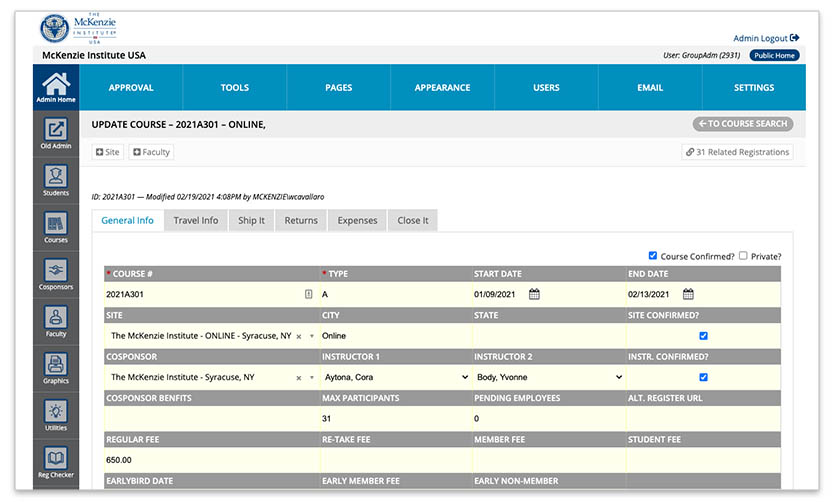 COMMUNICATIONS & REPORTING
McKenzie's custom web application goes far beyond simple data management. Email automation, scheduled automated data scrubbing routines, and self-serve customer data updates, online payments and reports are just a few examples of the types of business processes they have benefited from implementing.