WW ELECTRIC
CASE STUDY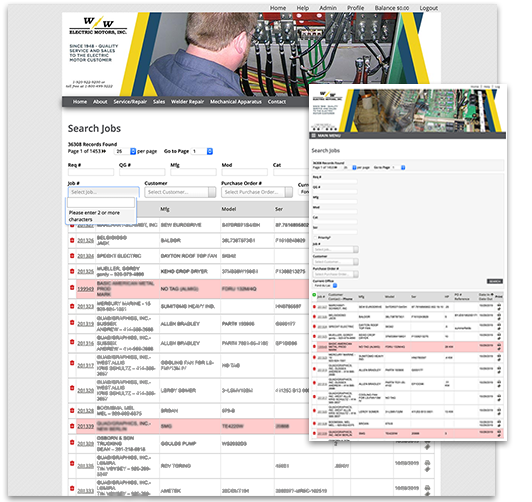 INVENTORY TRACKING
WW Electric was looking for a way to convert their existing Access database to something mobile and usable by all three of their offices. They had SQL-Life.com convert their Access database application to a web application. They built custom forms to track jobs shared between all office locations. The custom web application brings consolidation and ease of use.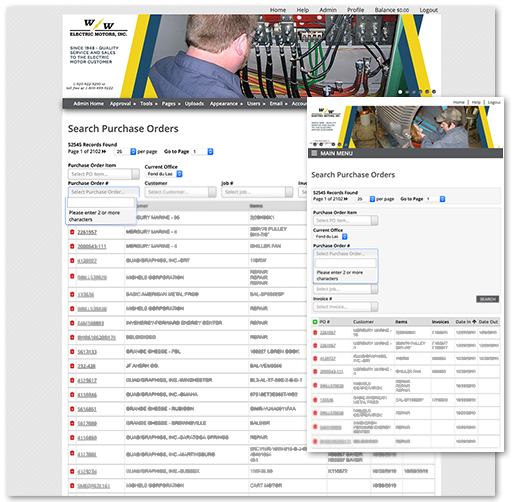 PURCHASE ORDERS
SQL-Life.com developed a purchase order tracking system that allows WW Electric staff to add, edit and delete POs for customers. Sales personnel can now search and manage all PO data from anywhere.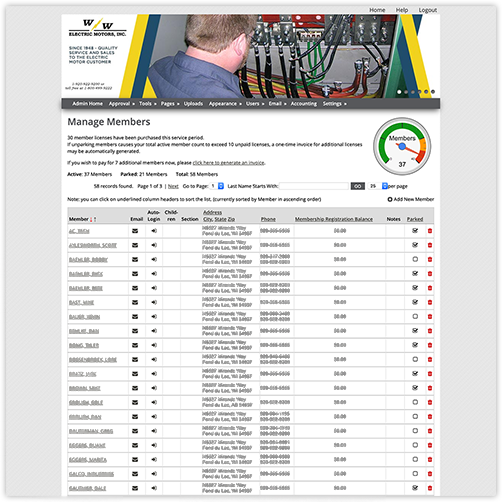 EMPLOYEE MANAGEMENT
The secure website is built around their employee database. The site keeps track of who is logged in and what office they belong to. Managing employee information and access is simple.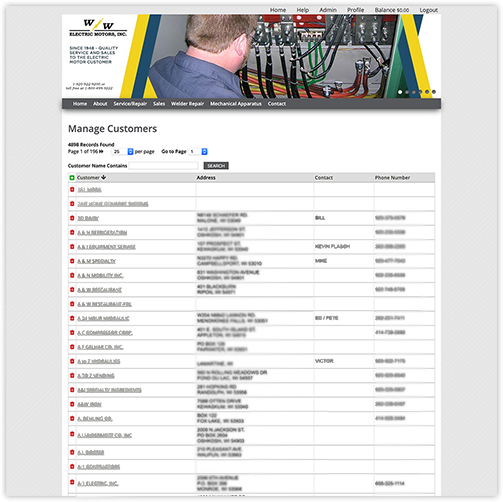 CUSTOMER TRACKING
WW Electric was looking for a secure way to track customer information across their three offices. Customers are tied to job tickets and purchase orders for easy lookup.